Welcome to Food Services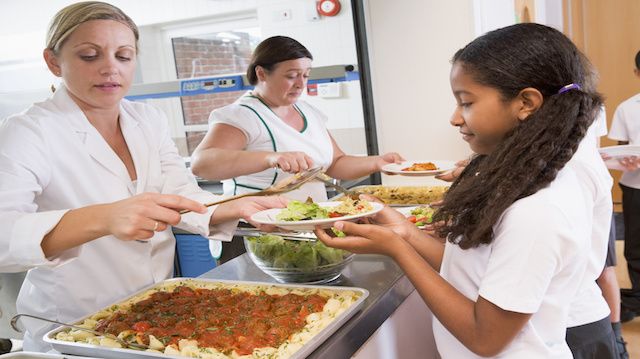 ~~~~FOOD SERVICE ANNOUNCEMENT~~~ FOOD SERVICE ANNOUNCEMENT ~~~~
FREE MEALS TO ALL STUDENTS THROUGH DECEMBER 31, 2020

Blue Ridge Food Services is pleased to announce the Free Meal program has been extended by USDA for all children in our community through December 31, 2020. This extension will remain in effect while our children return to school allowing for all students to receive free breakfast and lunch in the cafeteria regardless of previous eligibility status. Meals will also be available to take home for Saturday and Sunday.


At this time, meal delivery out to the community will still occur however there will be a slight variation in schedule and points of delivery beginning September 14th. Please call 928-368-6126 x7807 for estimated meal delivery bus stop times closest to your location. Please call for Food Service related questions 928-368-6126 x1106.
Overview
MEAL BENEFIT FORMS - ONLY ONE FORM IS REQUIRED PER FAMILY

Families must fill out a new Meal Benefit Form each year as it is required by USDA for Blue Ridge to be in compliance with the National School Breakfast and Lunch Program. Only one form is required per family even if you have children in different schools throughout the District. Also, please note – if at any time during the school year, your income should change for any reason, please reapply as it could make a difference in qualifying for meal benefits. You may quickly apply at https://family.titank12.com

---
Local School Wellness Policy
Pursuant to federal law, the following parties had jointly developed the current wellness policy: Blue Ridge Unified School District #32 Board of Education members, Administrators, support staff members, teaching staff members, community members and parents.

Local School Wellness Policy Overview

The Child Nutrition and WIC Reauthorization Act of 2004 required all districts to establish local school wellness policies by School Year 2006-2007.
The Healthy, Hunger-Free Kids Act of 2010 expands the scope of wellness policies; brings in additional stakeholders in its development,

implementation and review; and requires public updates on the content and implementation of the wellness policies (Section 204). The intent is to strengthen local school wellness policies so they become useful tools in evaluating, establishing, and maintaining healthy school environments, and to provide transparency to the public on key areas that affect the nutrition environment in each school.

Please review the links below for more information on this process: Healthier Schools Tools, Section 204 and Wellness Policy Helpful Hints.

Please email: bsimington@brusd.org if you would like to attend the meeting for the assessment of the proposed wellness policy. Thank you and look forward to your participation!

Sincerely,
Barb Simington
928-368-6126, ext. 1106
Free and Reduced Lunch Online Application - click the link below!

This application is now online!

Application for Free Reduced Lunch

For those of you who have completed the Annual Free and Reduced Meal Application, we thank you! However, there are still many who have not yet returned an application.

In addition to providing critical free or reduced priced nutritional support to students, your participation in the program extends substantial benefits and support to the District.

We ask that you submit an application online, or come into any Blue Ridge School, or the District Office to fill out an application to help ensure these benefits are realized by your children.

As always, you may contact the Food Service office at 928-368-6126 x1106 for any questions or concerns you may have regarding our District's Food Service programs, or again, you can apply directly on the school website at www.brusd.org.